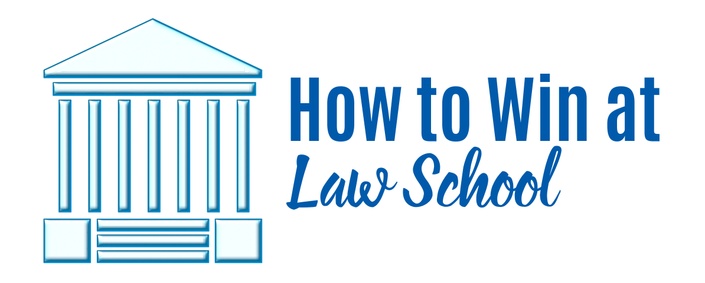 How to Win at Law School
Top Grades. Less Stress.
Frequently Asked Questions
Why should I enroll?
Head over
here
to learn the 9 reasons why you should enroll. Here are the bullet points:
1. This is the only workshop taught by a law professor.
2. Top grades are important.
3. Your future is too important to rely on questionable advice.
4. Law students love the program.
5. The workshop is open to only a small, select group of students so you can get the attention you deserve.
6. The workshop is designed for a busy law student (you can finish the videos in 2 hours!).
7. You have time in the next 14 days to look through the course content (the course comes with a 14-day guarantee)
8. You won't learn this stuff in law school
9. The course is half the price of an average textbook
What do former students think about the course?
Click
here
to read their testimonials.
Could I just find this information for free online?
You can find just about anything online these days, but does that mean it's actually valuable? No! One of the reasons I created this course is precisely because there is so much noise online--
much of it incorrect and outdated
.

This course includes only those strategies that I used in law school, and that have been validated by numerous top law students. You'd be hard-pressed to find free information, from someone who grades law school exams for a living, with as much value, care, and convenience as this course offers--plus a 100% money-back guarantee.
I don't need a workshop to succeed in law school. I have great grades and a stellar LSAT score.
That's great. But so do all of your classmates. I've personally seen dozens of brilliant students, with excellent college grades and LSAT scores, stumble on their final exams simply because they didn't know how to properly take law school finals. Unlike college classes, your law school success depends on one exam at the end of the semester. To set yourself apart, you need to learn how to wow your professors on the final. That's where this workshop--the only one taught by a law professor--comes in.
How is this different from law school self-help books?
Books are great, but when I was in law school, the last thing I wanted to do was to read another 200+ page book. In addition, the video format makes it much easier for me to show you, using real examples, how to excel on your law school finals.
What if the course ends up not being a good fit for me?
I stand by this course with a 14-day, 100% guarantee. I've personally validated these strategies in law school, and numerous top law students have used them with success, so I know they work. If you love the content, great. Your investment was well worth it. If you complete the course, but don't love it, you have 14 days to get a full refund.
I'm already swamped and don't want this to become yet another thing on my to-do list.
I get the life of a busy law student. ​So, the video course is less than 2 hours long. Total. There are 12 video tutorials, which are all short and sweet and give you the goods in digestible pieces. The course cuts through all of the noise and gets right to the point with actionable strategies. You can easily watch the videos on-the-go on your mobile devices, progress at your own speed, and even take a break if you need to.

Here's what one student said about the ease of access:

"Amazing! I listened to the course while sipping morning coffee as a way to relax nerves during month of exams."

What's more, the course will teach you how to study smarter and succeed with less effort by focusing on the right metrics, which will save you a huge amount of time in the long run.
Who is the instructor?
I'm Ozan Varol, a law professor at Lewis & Clark. You can read more about me and follow my writing
here
.
Course Curriculum
Final Exam Basics
Available in days
days after you enroll
Getting Ready for the Final
Available in days
days after you enroll
This course is for you if:

You're pre-law, 1L, 2L, or 3L. Your class year doesn't matter as long as your goal is to learn the methods that top law students use to kill it in law school.


You've done your research but you're still confused about what to do. You want a law professor (who grades final exams for a living) to show you (not just tell) how to get better grades.



Your time is valuable and you want proven strategies for law school success from a trusted source. You don't have time to read numerous articles and books and spend time navigating law school forums, trying to cut through all of the noise.
---
You've got two options
Option #1. Read articles on Google, 200+ page law school self-help books, try to piece everything together, throw every strategy at the wall, and cross your fingers that something works.
Option #2. Take a 2-hour, engaging, easy- to-watch video course from a trusted source: a law professor who grades law school finals for a living.
Your Instructor
Hey there! I'm Ozan Varol, a law professor at Lewis & Clark Law School in beautiful Portland, Oregon. As a law professor, I've personally helped hundreds of law students excel in law school, and thousands have read my blog posts and watched my video tutorials online. Now, I'm here to share with you the strategies that top law students use to ace law school.
Let's get started!